Send SMS
Send SMS Messages from your desktop
Send SMS messages worldwide using the IntellSoftware SMS Service. The IntelliSoftware SMS Service is a fast, reliable and affordable solution for sending and receiving SMS messages. The IntelliSoftware SMS Platform provides 2-way SMS messaging allowing you to send and receive SMS messages from your PC or in-house systems.
You can send SMS messages in the following ways:
---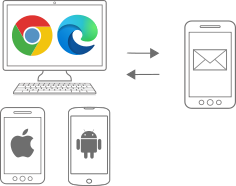 2-way SMS from your Web Browser
Send SMS messages from your web browser. Replies from you recipients can be viewed in your SMS Inbox.
---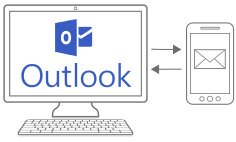 2-way SMS from your Email Client
Send SMS messages from any Email client (such as Outlook) or Email enabled system Replies from your recipients will be routed back to your email inbox.
---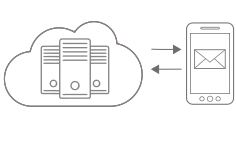 2-way SMS from your own internal system
A range of interfaces are available to Integrate SMS functionality into your in-house systems
---
IntelliSoftware SMS Gateway offers:
Send SMS at a competitive price
No charge for delivery reports
Receive SMS replies from your mobile users - no setup, monthly or per message costs
Send SMS with Branding - alphanumeric originator address (up to 11 characters)
Send SMS with MSISDN Originator Address - originator address can be real phone number
Send SMS with full International Coverage - on both our Economy and UKDirect services
Free SMS Software Components - for easy integration into your own software systems
Subscription Lists - Built-in management of subscription lists
Online reporting - provides delivery status of each message sent
Resilient - redundant and geographic separated servers ensure service continuity
SMS Free Trial
Please feel free to trial our SMS service, simply click here to register and you can start to send SMS messages immediately with 2 free evaluation credits.