The IntelliSMS Messenger Mobile App for Android devices provides 2-way SMS messaging using the market leading SMS service from IntelliSoftware. The IntelliSMS Messenger is targeted at business users who want to access the IntelliSoftware messaging service on the move.
If you have an existing SMS account with IntelliSoftware you can start using this App immediately. New customers can register through the App and receive 2 free SMS message credits.
The IntelliSMS Messenger Mobile App for Android supports:
Sending SMS messages to single or multiple recipients
Sending SMS messages to your contacts and groups stored online
Access contacts stored on your phone
Manage your contacts and groups stored online
SMS Inbox for receiving message from mobile phones
Full control over the message sender's ID
Manage and use message templates
View delivery confirmation of sent messages
Reply Service:
Our standard SMS accounts include the ability to receive SMS replies to your messages. There is no additonal cost for this service. Mobile users replying to your messages will be charged their standard rate.
Message Pricing:
To send SMS messages you will need an SMS account. There are no setup fees or monthly charges, you simply pay for the messages that are sent. Click here to view message prices.
There is no charge to you to receive replies back into the SMS Inbox.
Getting Started
Click here to download the IntelliSMS Messenger App to your Android device.
You will need an SMS messaging account, simply click here to register a new account and start sending SMS messages immediately with 2 free evaluation credits.
Technical Support:
Technical support is available by sending an email to support@intellisoftware.co.uk
Downloads: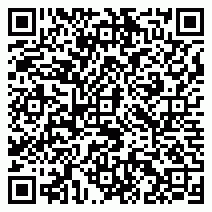 Back To Mobile Messaging