Mobile Messaging
Communication Platform for delivering engaging customer experiences
IntelliSoftware provides a fast and reliable text messaging service. Our Internet to SMS gateway provides coverage to almost all operators in the world.
IntelliSoftware SMS Gateway can be used in the following ways:
---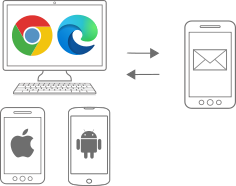 2-way SMS from your connected device
Send and receive SMS messages in your web browser from any Desktop and Mobile device.
---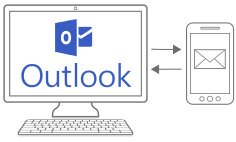 2-way SMS in Microsoft Outlook
Send SMS messages from Microsoft Outlook (or any email client). Replies from mobile recipients will be routed back to your email inbox.
---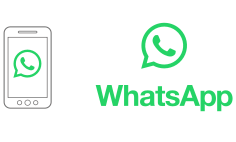 WhatsApp for Business
Communicate effectively with Rich Personalised Messaging, Trusted Business Profiles and Real-time chat
---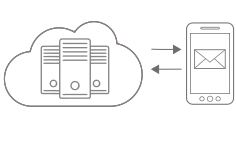 2-way SMS for Cloud and On-Premise Apps
A range of interfaces are available to integrate SMS functionality into your own cloud based or on-premise systems.
---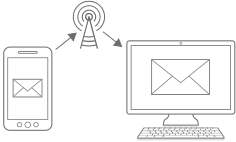 Dedicated Virtual Numbers and Shortcode Keywords
Receive SMS messages from mobile phones via a dedicated long number or shared shortcode. SMS messages received can be viewed in your online SMS Inbox or forwarded to you via Email or HTTP Post.

---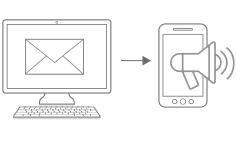 Voice SMS (Text-to-Voice)
Send voice messages to mobile phones and landlines. Messages are automatically converted into spoken English (text-to-voice).
---
IntelliSoftware SMS Gateway offers:
Fast and reliable messaging at a competitive price
No charge for delivery reports
Receive SMS replies with no setup fee, monthly charges or per message costs
Send Branded Message - alphanumeric originator address (up to 11 characters)
Full MSISDN Originator Address - originator address can be a real phone number
International Coverage - send messages to over 160 countries
Free Software Components - for easy integration into your own software systems
Subscription Lists - Built-in management of subscription lists with STOP keyword
Online reporting - provides delivery status of each message sent
Resilient - redundant and geographic separated servers ensure service continuity
Free Trial
Why not try our free trial? Simply click here to register and start sending SMS messages immediately with 2 free evaluation credits.